Port Elizabeth
Former home and antennas for amateur radio located in Walmer, a suburb of the city of Port Elizabeth, Eastern Cape, ZA.
Backyard with Yagi antenna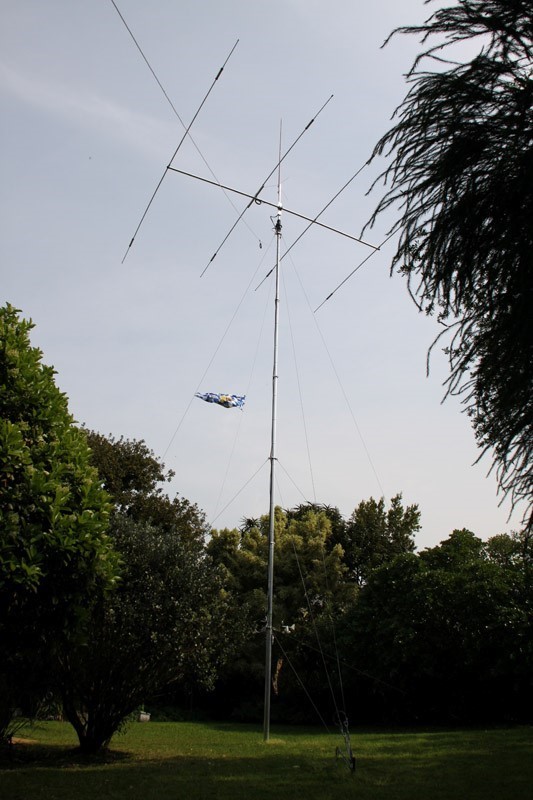 12 m mast with 4-element yagi
___________________________________________________________
Port Elizabeth (312.000 inhabitants) or The Bay (Zulu: Bhayi; Xhosa: iBhayi; Afrikaans: Die Baai) is one of the largest cities in South Africa, situated in the Eastern Cape Province, 770 km east of Cape Town. The city, often shortened to PE and nicknamed "The Friendly City" or "The Windy City", stretches for 16 km along Algoa Bay, and is one of the major seaports in South Africa.
Port Elizabeth was founded as a town in 1820 to house British settlers as a way of strengthening the border region between the Cape Colony and the Xhosa. It now forms part of the Nelson Mandela Bay Metropolitan Municipality which has a population of over 1.15 million and Port Elizabeth was renamed to Gqeberha in Feb. 2021.
Port Elizabeth city - view from the window of a landing aircraft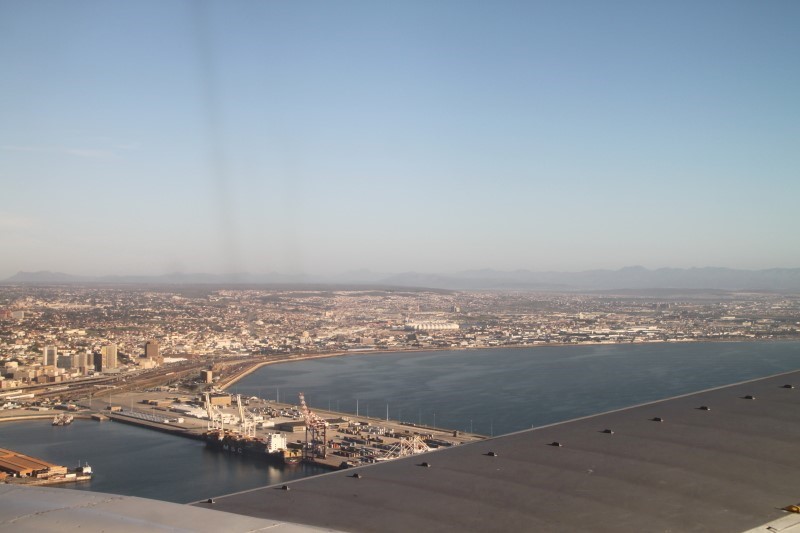 Settlers monument
Government of Eastern Cape
Church Hill
Light house
Old Edward hotel
View from Donkin reserve to old "Main Road"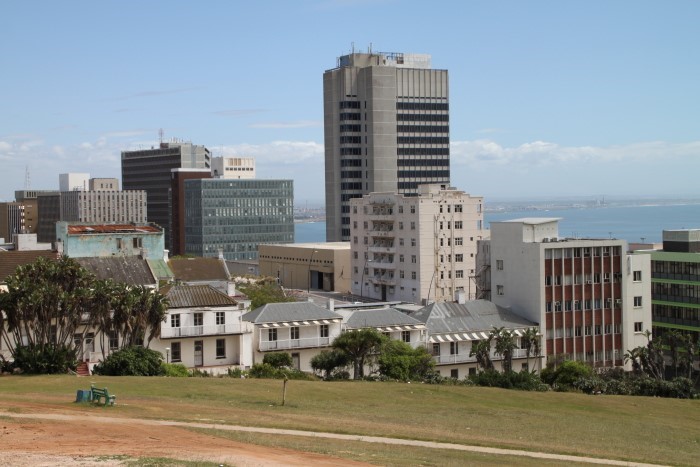 City Hall with market square
Old Main Rd., now renamed to Govan Mbeki Avenue
Campanile (to the left) 1932, in memory of the British settlers
Public Library
View from the sea to the beach
Centre for craftmenship
Mount Croix -typical old quarter of PE
Isn't it a nice place t have a coffee?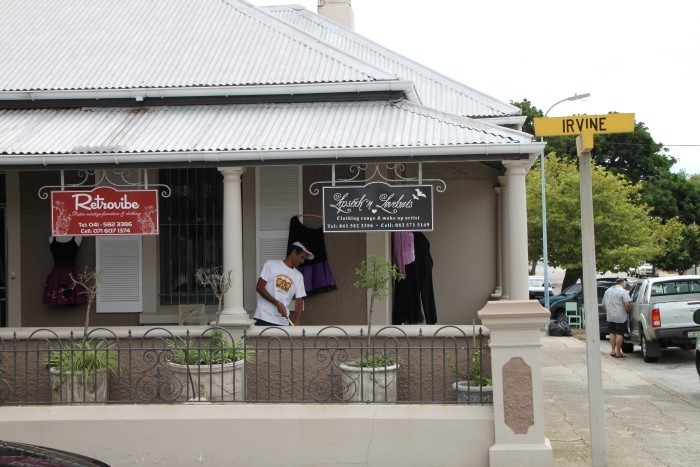 my former QSL card